I. I'll be sending a transcript for this week's episode of The Cody Willard Show which we broadcast live this morning.
You can watch this week's full episode on Facebook here or on YouTube here.
The Cody Willard Show is my once weekly 45-50 minute live show that you can find on Facebook, YouTube, Twitch TV, Periscope, Twitter and elsewhere. We also publish it each week in podcast form on iTunes, Soundcloud and Stitcher. And we send out a transcript of each show exclusively to Trading With Cody subscribers.
Before that though, I want to let you know that I'll be out the rest of the week for some down time with my wife and oldest daughter.
II. As for the markets, I do think we'll have some buying opportunities in the next few weeks in both existing and new names — and also some short ideas in stocks that I think are ready to crack. Stay tuned for that.
III.
I didn't know I had the honor(?) of being personally blocked by $TSLA's Elon Musk. Fascinated by this, really. It's not like I've ever tweeted to him or anything. I did interview some of his people from his company a decade ago when it was still truly a start up. Who knows and that's not a reason for me to not own his stock or something. But there are so many other reasons not to own it, and I will send out more on that later.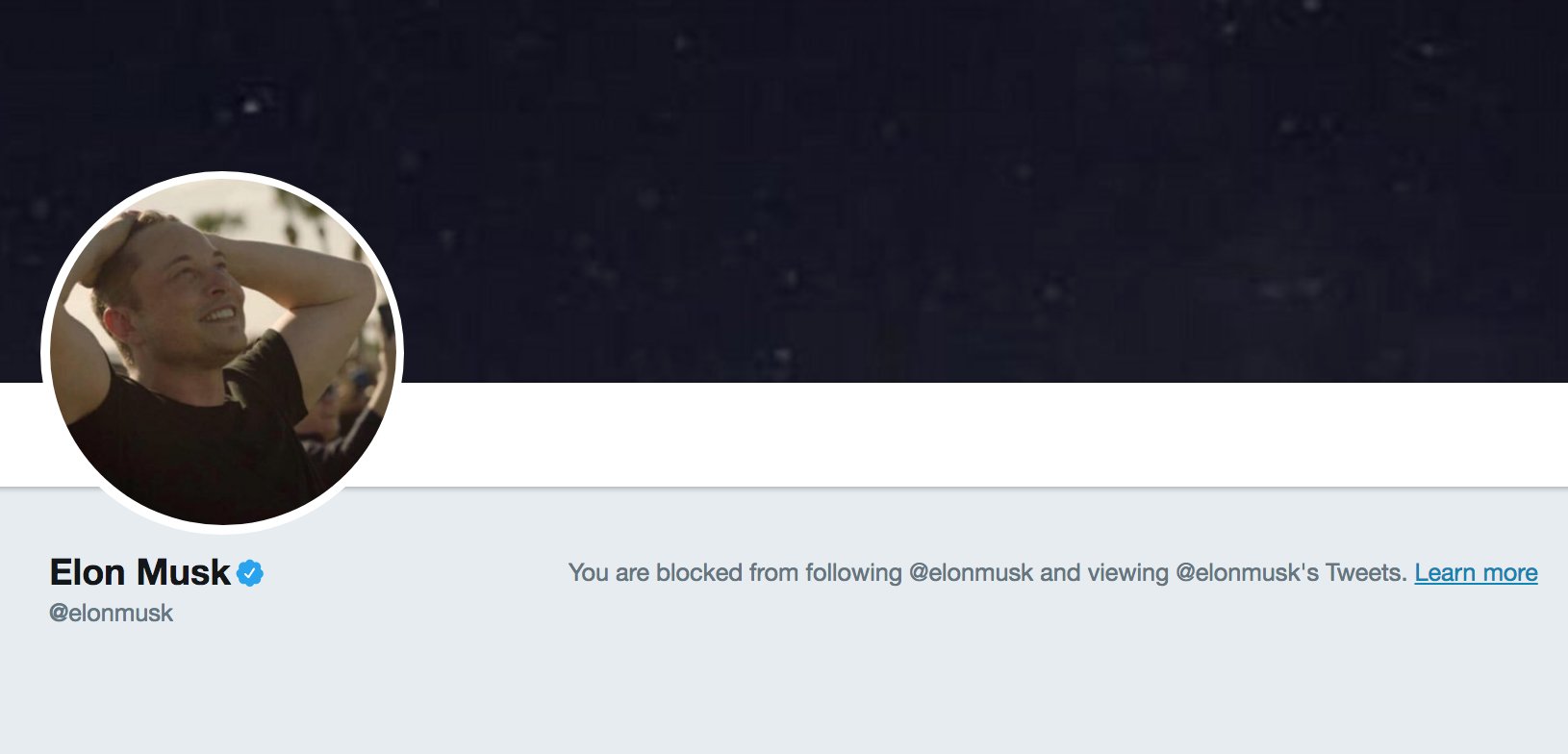 IV.
I might be getting closer to adding a second tiny tranche in some of the cryptocurrencies in our tiny crypto basket. Now to review and to be clear, I own some bitcoin that I've owned for like five years with a cost basis around $100 or so but I've trimmed most of it. And I recently rounded out my tiny basket of cryptos in this article Trade Alert: Building out my basket of cryptocurrencies.
My bitcoin position is by far the largest of the four, courtesy of the big gains I have on the remaining bitcoin I own, though it's a small fraction of the number of total bitcoins I owned five years ago (I also lost some of my bitcoin at MtGox). The others here are tiny positions for me for now, though I do plan on occasionally nibbling on some more of them in weeks and months ahead, hopefully at lower prices as The Great Cryptocurrency Crash continues to play out before The Cryptocurrency Revolution takes hold into the decades ahead. I also expect that some of what will become the biggest cryptocurrencies of the next thirty years aren't even available to buy yet or aren't even conceived of yet.